If you didn't already know, we are proud supporters of Variety – The Children's Charity of South Australian. We donated a giant 11kg Rocky Road that was auctioned at the Variety Ball on the 29th May 2015.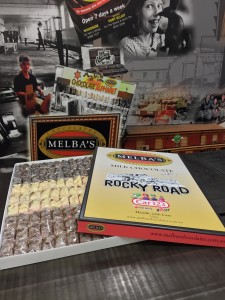 This was SA's biggest private event with over 2,000 people attending and raising a record amount falling just short of $300,000.00
We are proud to announce that our donation was sold for $660, with all the proceeds going to Variety SA and the children in need.
Our team at Melba's Chocolates is dedicated to assisting our chosen charities throughout South Australia in hopes of enriching the local community and benefitting the lives of others.
We are lucky enough to be in a position where we are able to help the community, and there is nothing more rewarding than knowing our donations are benefitting and enriching the lives of children in need.
The 2015 SA Variety Bash 500, Tracks to Loxton begins on the 8th of August and sees 'bashers' travel through the countryside, fundraising for the disadvantaged children of South Australia.
As part of our commitment to this charity, we sponsor Bash Car 123 on their journey through the South Australian bushland.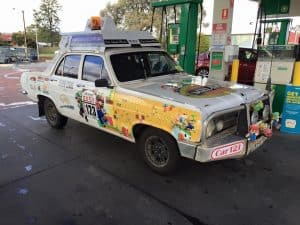 An upcoming event for Bash Car 123 is the Mario Party at the Seven Stars Hotel.


This fundraiser will give them the opportunity to drive alongside the hundreds of other pre-1980's vehicles, all the while raising funds for Variety SA. For ticketing and event information, check our Bash Car 123 on Facebook or their website.
For more information about the Variety Bash 2015, or how to be a part of it, visit their website.