Our Melba's Coffee Shop is open 7 days a week, from 9am to 4.30pm (excluding Christmas & Boxing Day).
Our Coffee Shop boasts a wide range of delicious Mahalia coffees, tea and milkshakes. We also have three Chocolate Taps, each one with a unique blend of Melba's chocolates; Milk, White and Dark chocolate. Served with a delicious marshmallow, they're the perfect treat.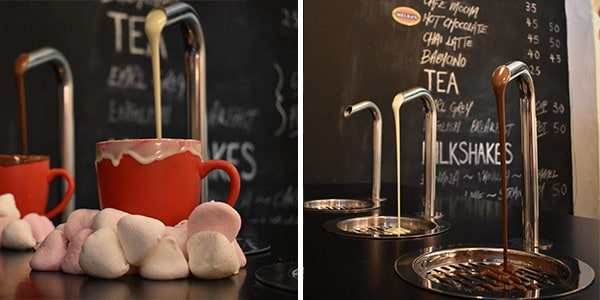 For more information on our Coffee Shop and it's offerings, please contact our Woodside factory and speak with one of our friendly team members. We have a seating area, both indoors and outdoors, with grassed areas perfect for a picnic or to let the kids run around.
Please note, we do not take bookings and cannot guarantee or reserve tables.