Referred to by the locals as "Mad March," it's the state's favourite time of year. The city is a hive of activity and life, as Adelaide hosts a collection of world acclaimed festivals of music, theatre, culture, and life.
Mad March generally means one thing for most, celebrations, parties and events, with the city of Adelaide alight. We once again reclaim our title as the 'Festival State,' and as avid supporters of all things South Australian, our team are keen for the region to come alive once again.
The Adelaide Fringe, Adelaide Festival, Adelaide Writers' Week and so many others are held in the lead up to and during March, in and around the CBD. Locals are invited to explore the 'extra-ordinary' as eclectic talents from around the world invite us to do something a little 'different'.
And as tourists flock to the state, there's always something to see and do during and around the events!

It's one of our most acclaimed celebrations, and it's now recognised as the largest arts festivals in the Southern Hemisphere. The city may be the hub of it, with the "Garden of Unearthly Delights", but you'll find international comedians and musicians performing in every corner of the state. The Adelaide Hills are alive during the Adelaide Fringe, with many venues scattered throughout.
A new addition to the Fringe Family, is the Stirling Fringe. Organised by 'Bamboozled Productions', the town lights up on the Stirling Lawns of Conventry Library. Bringing some of the best acts of the 2017 Adelaide Fringe to the Hills alongside our best kept local products and produce, it's a unique event running over nine glorious days and nights.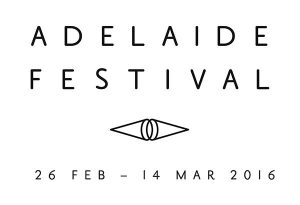 One of the oldest state-wide festival, the Adelaide Festival offers a broad range of dramatic arts and performers, including internationally-renowned musicians, dancers, theatre, productions and visual artists. Incorporated in these two weeks, is the Adelaide Writers' Week; the largest literary festival in the country. Located on the lawns of the beautiful Pioneer Women's Memorial Garden in Adelaide, it's a free celebration of the beautiful work of some the nation's best authors.
Besides these three festivals, Adelaide welcomes its annual Clipsal 500; the largest domestic motorsport event in Australia. And if none of these festivals tickle your fancy, Adelaide also becomes electrified by the international voices of artists from around the globe with WOMADelaide.
….and so much more!
Whether you're a local exploring what the state has on offer this 'Mad March,' or a tourist excited to experience the culture of our thriving city, there's always something to see and do in our state.
The Adelaide Hills are alive all year round, and with the upcoming festival season fast-approaching, venues light up with musicians, arts and design exhibitions. For more information on events in the Adelaide Hills over the course of 'Mad March,' check out 'What's on in the Adelaide Hills: Events and Festivals'.