Another long weekend, another opportunity to explore what the Adelaide Hills has to offer!
There's a reason South Australia was voted Lonely Planet's fifth best region in 2017, and by now you've probably worked out why. There's just so much to see and do!
Why not take a self-guided drive through the country-side and explore the best hidden gems of the Adelaide Hills. In particular, why not take a cruise from Hahndorf to Birdwood via Woodside and Lobethal on South Australia's itinerary. Along the way, you'll be tempted by some of the regions best cheese, wine and chocolate destinations, set amongst the picturesque rolling Adelaide Hills.
Starting in Hahndorf, pick up a coffee and German pastry from one of the dozen's of cafés, check out the historic European heritage at every corner and imagine what it would've been like when it was first established in 1839. The main street comes alive over the weekend, with hundreds of visitors eager to indulge in some of the specialties. Making it one of Australia's oldest German settlements, Hahndorf is the perfect place to start your adventure.
Once you've stocked up on your European small goods, continue on through. Weaving your way along the stunning Onkaparinga Road, you'll find your way through to Woodside and Lobethal. Some of the state's premier wine destinations are hidden throughout the Hills, each one offers visitors something different. From Shaw+Smith, Nepenthe and Bird in Hand, you'll be spoiled for choice. The visual and culinary experience of the Adelaide Hills offers visitors the best of everything – you won't want to leave.
Once you've indulged in wine and food, make your way to Heritage Park in Woodside, where you'll find Woodside Cheese Wrights, and our very own factory. At Cheese Wrights you'll be spoiled for choice, with a variety of award winning cheeses. And once you've finished there, make your way to our place. Our factory is packed with a wide variety of chocolates and confectionery and our café boasts our delicious Milk and White Hot Chocolates. Our production team are eager to show visitors the techniques used in the manufacturing of our chocolates and confectionery goods, along with samples scattered throughout the factory.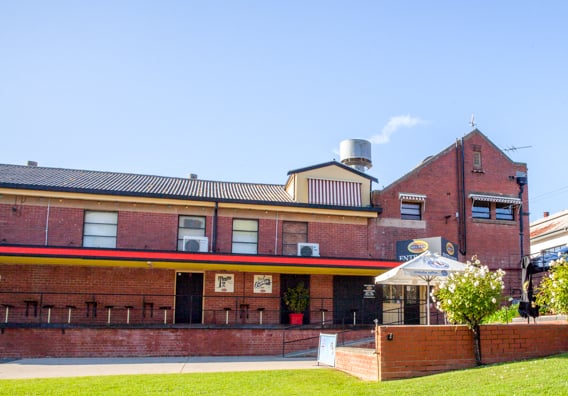 Past Woodside, and as you head towards Birdwood, top spots to visit with the kids are the Giant Rocking Horse and National Motor Museum. Country-towns scattered along the way promise delicious bakeries and pub meals that you will all enjoy.
So whether you're planning a full weekend away, or a day trip with friends and loved ones, the Adelaide Hills is a destination that promises fun for everyone.
Enjoy your drive!