Our team love sharing their best recommendations for chocolate, and there's nothing more scrumptious then those included in our Melba's 5kg Choc-Giveaway.
These winter school holidays, we've decided to go above and beyond, and are encouraging all our fans to enter our 'Melba's Choc-Giveaway' competition! We're giving you the chance to score a massive 5kg's worth of your favourite Melba's treats. Our team put their heads together and chose some of the most popular, and delicious, chocolates we have on offer, but we couldn't just decide on one!
That's where you, our fans, come into the picture! We want to know which one you'd love to have, out of our own top four picks!
So which one's your favourite…?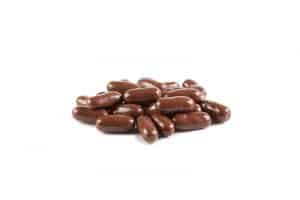 Milk Licorice Bullets
We love our Milk Chocolate, but we're also mad fans of Licorice. And what better way to indulge in both, than with our Milk Chocolate Licorice Bullets. These bullets are so popular, we are constantly packing them for both small and large bags.
Panned on site in our Panning Room, Leading Hand Jack only just finished making a whopping 50kg of these for our shop, gift and wholesale range!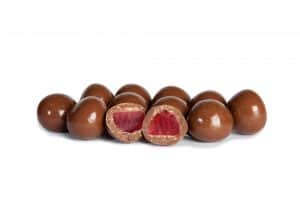 Milk Chocolate Raspberries
Our Milk Chocolate Raspberries are a crowd favourite for sure! These delicious raspberry bites are a constant in our Coffee Shop, and like our Milk Licorice Bullets, feature in the majority of visitors shopping baskets! We don't blame you guys, these are our favourite!
Our Retail Team are always nibbling on these when there's a couple left over – how could you not, right?!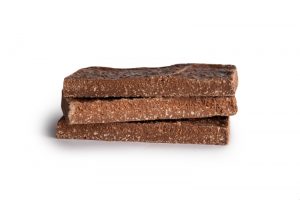 Milk Chocolate Coconut Rough
Do you love our slabs as much as we do? This delicious slab has been around for years, and will never leave our shelves. We are pretty much packing this every second day, with dozens and dozens flying off the shelf!
This slab gets produced in 15kg quantities, with over 60 being hand packaged at least once a week! That's over 3,120 bags of Coconut Rough wrapped every year! WOW! No wonder our staff chose it for our competition!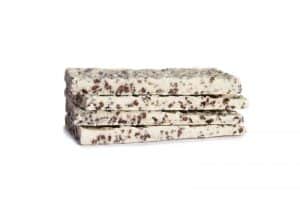 Cookies & Cream
Made on a base of Melba's White Chocolate, our Cookies & Cream Slab is heavenly. Only introduced towards the end of 2016, this delicious slab has made it's way to the TOP 4!
Again, being packaged weekly means we sell hundreds and hundreds of these slabs a month. And we don't blame you, as the slab is a top hit amongst all!
Our team love all of these delicious chocolate treats. Which is why we need your help! Enter the competition and help us choose our top Melba's chocolate sweet! Good luck!