Looking for something fun to do this Valentine's Day? Don't stress, Melba's have put together a fun-filled list of activities and adventures for you and your special someone! And the best part about it, they won't break the bank…
Explore what the hills have to offer and head our way as we celebrate Valentine's Day this year. Don't worry about saving your penny's leading up to the big day, as we've put together a list of fun, affordable ideas to truly treat your loved one.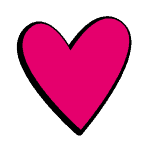 The Perfect Picnic Place
Summer means one thing, perfect weather. And what better way to celebrate love than with a picturesque picnic in one of South Australia's beautiful gardens. The Mt Lofty Gardens are scattered across 97 hectares of land, with natural flora and fauna surrounding you, could it be any more perfect? You could pack a picnic and bring some boots, along with your camera and explore what the grounds have to offer. With surprises around every corner, the Mt Lofty Gardens offer you a spectacle of colour, aromas and immense diversity. Besides the natural delight, there's a collection of sculptures and pieces of art scattered across the hectares – allowing you to truly get lost in this beautiful part of the Adelaide Hills. And with free entry, the Mt Lofty Botanic Gardens is an ideal day for those looking for an affordable adventure.
Wine and Dine Them
If you didn't already know, the Adelaide Hills is one of Australia's premier food and wine destinations. And what better way to celebrate Valentine's than with a unique food and wine experience only a stone's throw away.
Just near our Woodside factory, you'll fine a handful of beautiful wineries, scattered across the countryside. From Bird in Hand Winery, to Barrister's Block and Howard's – we're never short for a good glass of red or white. Many Adelaide Hills wineries offer free (sometimes at a small cost) tastings, allowing you to explore the range without any obligation to purchase! Who would've thought!? And while you're here, be sure to try the Sauvignon Blanc or any of the sparkling wines, as the Hills are most renowned for their production of these types.
But what's better, is the immense local produce our team indulge in. Just next door to our Woodside factory is the Woodside Cheese Wrights – who produce world-class cheeses. And as you head towards Hahndorf, you'll find popular restaurants and cafes perfect for that Hills dining experience. Like the amazing Haus, or popular German Arms – both offering a selection of German specialities or modern Australian classics.
…And for dessert…
What's the best way to spoil your loved one this Valentine's Day? Obviously with their Melba's favourites! Whether it's our delicious Chocolate or Confectionery range, there's a treat for everyone and anyone. Our factory boasts a wide range of scrumptious sweets, from the ever-popular Licorice Bullets or our famous Inch Licorice – you'll find something special. And the best part, is as you cruise through our aisles, you'll be able to witness our team manufacturing some of your favourites. It's a sure-fire hit!
So whether you're planning a picnic, or looking for a fun-filled day, head to our neck of the woods, and start exploring…