Looking for something to do with the kids these school holidays? We've put together a comprehensive list of activities that would be perfect for kids of all ages! Check them out below…
Take a walk on the wild side!
If you're out and about in Adelaide these school holidays, why not check out the brand new SA Museum Dinosaur rEvolution? This exhibition explores the thrilling world of dinosaurs and their descendents, providing an adventurous day for kids of all ages. There's interactive elements to the exhibition along with animatronic dinosaurs and fossil casts that kids can touch and explore. It's an educational day, that's for sure, but it will keep the kids busy! The exhibition runs from the 23rd February to 6th May 2018,  so don't miss out!
Beachside Fun!
Play at the Bay, is a family-fun event that encourages children to play, explore and experience the great outdoors. Run by the City of Holdfast, the event brings together workshops and fun activities for kids of all ages. Bookings are essential for this one, but it's worth it when the kids can get their hands dirty with food fun, arts and crafts and outdoor adventures.
An animal adventure…
Wanting something a little more adventurous for the kids? The Adelaide Hills boasts an abundance of animal encounters for kids of all ages, from pony rides, pony parties and trail rides, there's something no matter the skill level or experience. If you're heading Hahndorf way, there's Megan Jones School Holiday Program at Kirby Park. This program offers children the opportunity to learn to ride and participate in an array of horsemanship activities, from grooming and tacking their pony, to learning stable maintenance, floating and everything in between. Bookings for this course are essential! This program runs for 5 days and is the perfect adventure for kids during the school holidays!
Head for the Hills!
Take the kids on an Adelaide Hills Kids' Food Trail, and explore yours senses as the kids, and adults, delve into some of the most iconic food destinations SA has to offer.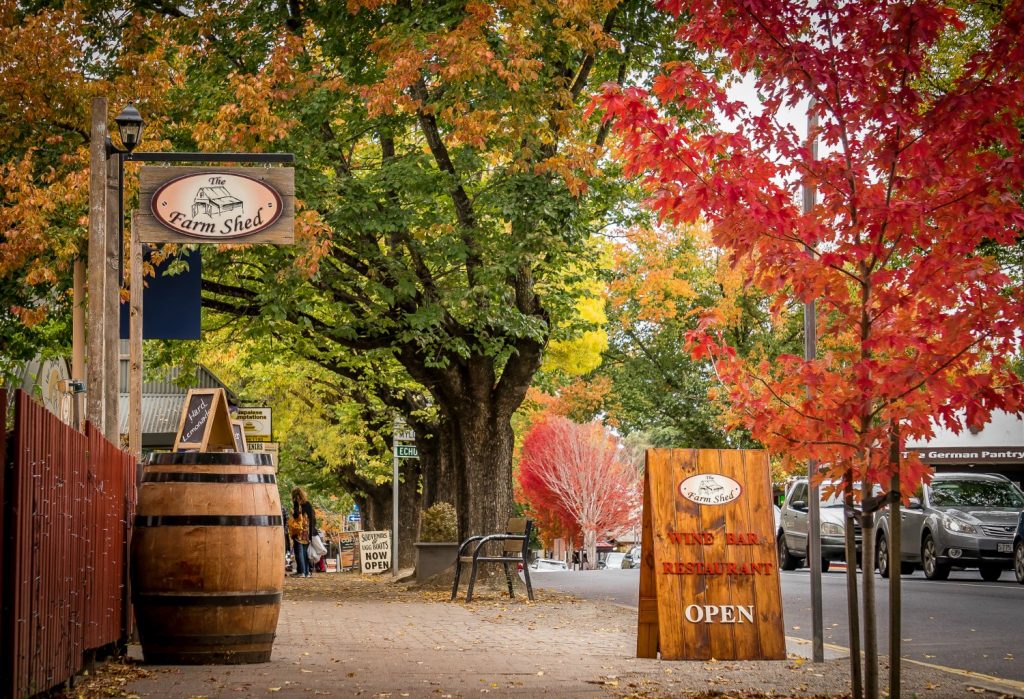 The Adelaide Hills are renowned for their local produce, from fresh fruits, wines, cheese, and chocolate, there's no better way to keep the kids busy then heading to the hills and exploring these delights. We've mentioned it in previous blogs, but the Kids' Food Trail is a fun day for all. Not only does it offer a foodie adventure for adults and kids alike, but it an educational escapade teaching the young ones of the processes involved in food production. Start in Hahndorf and wind your way through the Hills, ending up at our factory for dessert! There's no better adventure to be had!