Looking for something to do this Autumn in South Australia? Although the weather is changing, and all we want to do is settle in with a good chick-flick, it's time to get dressed and explore the best parts of the state!
The best part about living in South Australia is the endless adventures that are right on our doorstep. Many of these suggestions are a mere day trip, or short drive away, making every venture a holiday.
An iconic destination for families, Victor Harbor offers everyone the opportunity to unwind and relax by the beach. Although it's not summer, and the weather won't be the best, that doesn't mean there isn't any fun to be had.
The Horsedrawn Tram, that runs across The Causeway to Granite Island, has been operating since 1894 and is only one of two that are operating daily worldwide!
Once you arrive at Granite Island, climb the boardwalk stairs to the highest point and enjoy the spectacular views of Victor Harbor and Encounter Bay!
Besides the tram, why not visit the South Australian Whale Centre! Located in the centre of Victor Harbor. Offering a range of programs and activities for school and community groups – this centre is a hub of marine fun for kids and adults alike.
Head for the sea again, and check out the picturesque coastline of Port Elliot. Conveniently near Victor Harbor, you could see both in a day and or take your time and relax over a weekend.
If you're looking for things to do in this perfect part of the world, check out the Discovery Trail, which includes a map and outlines close to 60 attractions in the area around Port Elliot. There are 13 sites on the Coastal Walks, which include Aboriginal middens, the local blowhole and Watsons Gap at the end of Boomer Beach. You could also wander the streets and admire over 28 buildings in the heart of the town with historic sentiment.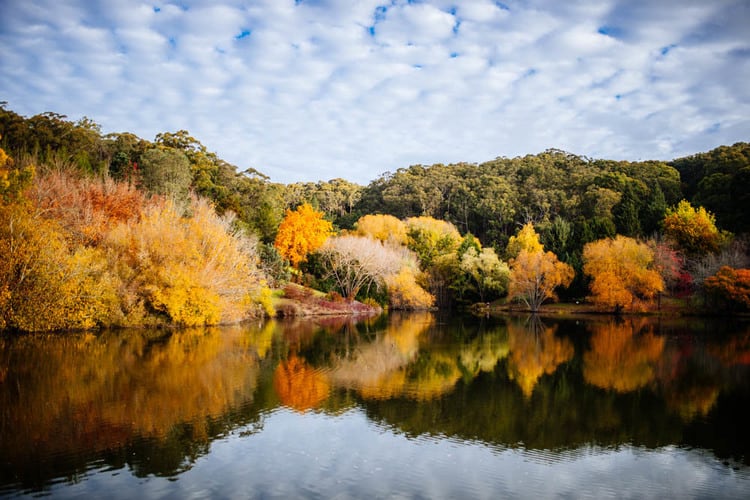 The beautiful, serene gardens of Mount Lofty offers families the opportunity to explore some of South Australia's fauna and flora.
There are dozens of walking trails, like the Lakeside Trail which offers a scenic loop around the Garden's Main Lake, or the Nature Trail, which allows walkers to enjoy the native flora that dominates the parklands. Besides leisurely walks, the grounds offer beautiful gardens and gullies, with copious flowers you're unlikely to see elsewhere! Bring your walking shoes and dress for the occasion – there's nothing better than enjoying the cooler weather and watching the seasons change before your eyes.
There's nothing our team love more than encouraging everyone to explore what the Adelaide Hills has to offer. We love living in this vibrant community, with so many things to do, there isn't a day that goes by that you're not discovering a new eatery, winery or walking trail for that matter. So this autumn we're encouraging everyone to check out some of the Adelaide Hill's Top Experiences. Put together in this handy list by our friends at Visit Adelaide Hills, you'll find everything you need to know! From historic Hahndorf – which is a top hit with tourists and the whole family, or even the National Motor Museum in Birdwood! There's certainly a few spots to visit whether you're around for the day or the weekend – you'll find something. But our top tip – make sure you enjoy some of the many glorious food options around! There's so much local produce to indulge in, including fresh Strawberries from Beerenberg, or delicious cheese from our neighbours at Woodside Cheese Wrights!
One of OUR favourite parts about the Adelaide Hills, besides the great food and wine experiences is the fact that our own Melba's Chocolate Factory sits in the glorious, historic town of Woodside. Pop past if you're driving by, or looking for a place to enjoy one of our famous Hot Chocolates.
There's so much to do this Autumn in the Adelaide Hills, you'll run out of time to do it all!