Time flies by when you're having fun! We can't believe it's already the June long weekend, and we're gearing up for a fun three days both here at the factory and all around the state. We've put together a list of great getaways for you to enjoy, check them out below. And be sure to start planning – you'll want to make the most out of this long weekend!
Gear up for Gin…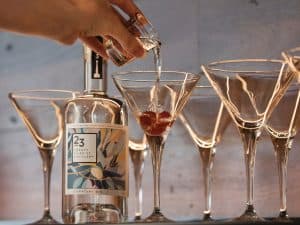 Glen Ewin Estate is hosting possibly one of the most exciting events in the calendar year, 'Gin Fest'. Celebrate World Gin Day with this amazing event, designed for the most enthusiastic and appreciative gin lovers. Attend the event and meet, taste and discover the best local and interstate artisan gin distillers. There's entertainment, including a live DJ, and if the Gin gets too much for you, there's a coffee cart, photo-booth and amazing selection of food. Visit their website for more information!
Head for McLaren Vale
The annual Sea and Vines festival is on in McLaren Vale this long weekend, and what better excuse to enjoy a glass of red. It's a culinary and winemaking tradition for many premier food and wine destinations across SA. Tempt your taste buds with an array of settings, like intimate long lunches, chef's table demonstrations, rock n' roll music and cabaret shows – there's something for everyone. Run over three days, you won't want to miss out this year! For more information, visit the website.
And Sea & Vine's isn't just for the adults, Penny's Hill are promoting a Family Fun Day for the whole crew. There's live music, outdoor kids entertainment, street food, local beers and of course some delicious wines from the winery. One of the highlights we noticed, is the EPIC CHEESEBURGER – count us in! For more info, check out their Facebook event!
AFL's Sunday Funday
Following its great success in 2015, the AFL Sunday Funday is back, with kids under 15 attending the game for free when accompanied by an adult/guardian. It's a great way to get out of the house and enjoy the ambiance of the great Adelaide Oval. Kids are able to see their favourite players, and join in on the action of the game live.
Besides the excitement that the game brings, AFL Sunday Funday also offers pre and post-match activities for everyone to enjoy. Kids can participate in the Macca's Kick 2 Kick, where footy fans gain access to the grounds for a kick after the siren.
For more information, or to book your ticket, visit the website.
Adelaide Cabaret Festival has arrived!
We're known as the festival state for a reason, and who said that it's only in Mad March that we celebrate all things artful. The Adelaide Cabaret Festival returns for another year, and highlights the best classic and contemporary local, national and international artists, giving them an opportunity to perform for South Aussies. Having been established in 2001, the festival has only gone from strength to strength, and is now a highlight of the June long weekend for the state. To book tickets, visit the website.
Take a drive through the hills…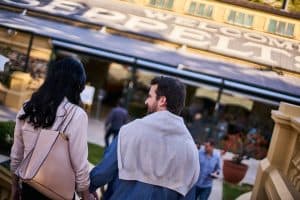 If you're not looking to attend a festival, or want to keep the kids busy this long weekend, take a drive and head through the hills. The Epicurean Way explores the best of South Australia's food and wine destinations. You'll make your way through the four iconic wine regions of McLaren Vale, Adelaide Hills, Barossa and Clare Valley – all at your own pace. Designed for a four day drive, you can break it up and do one region a day and enjoy the peacefulness these beautiful parts of SA offer. Iconic destinations include d'Arenberg, Seppeltsfield, Penfolds, Jacob's Creek, The Lane Vineyard and Wirra Wirra. And the best part is, it's not all just wining and dining. You'll hit up some iconic foodie places, like Maggie Beer's Farm Shop, Beerenberg and our very own Melba's Chocolate Factory in Woodside. Sound's pretty good to us!