It's that time of year again! Melba's are gearing up for a busy Royal Adelaide Show and our team couldn't be more excited. We're busy packing all your favourites for our ten days at the Old Ram's Shed, and it's quite a task – but that won't slow us down…
Our Production Team is cracking on. With over 33,000 products heading down to the Showgrounds, our team are under the pump. All your favourites will be available, from our iconic Cow Pats (a delicious version of their namesake) and treats like our Show Bags, there's nowhere else you should be this September. We've also got an abundance of our delicious confectionery bags, and our tasty licorice bullets making their way down! We're also bringing down our delicious CHOCOLATE STREAMER!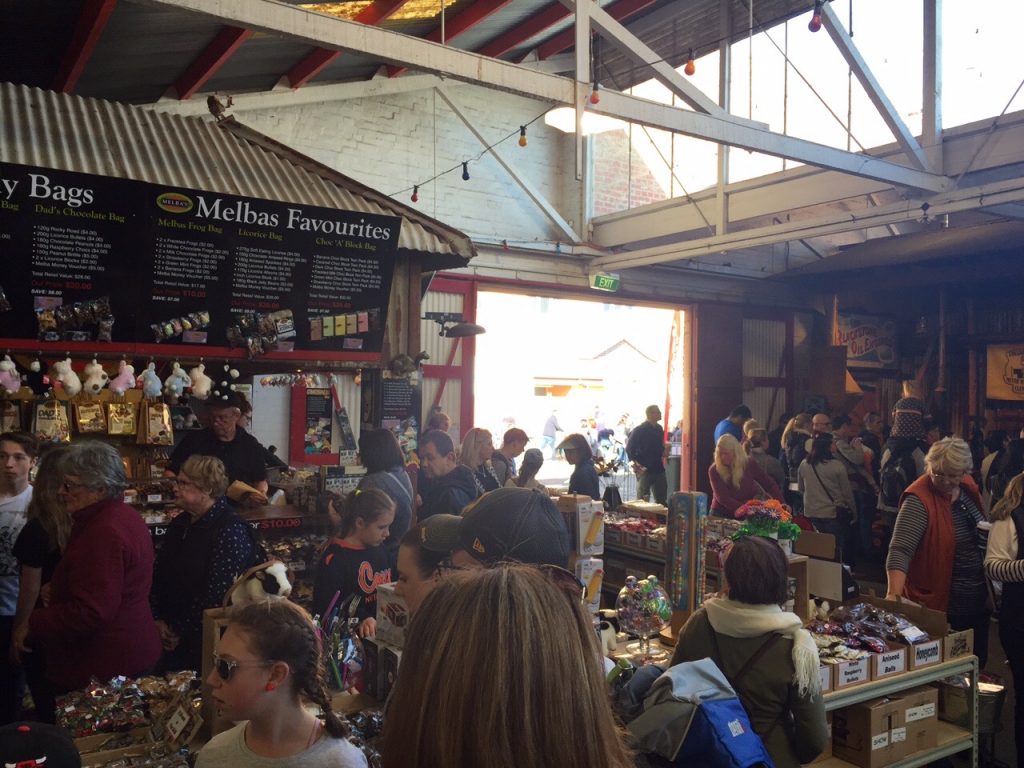 We'll be coating our delicious Marshmallows and Raspberry Twists in our scrumptious, warm, oozing and melting Melba's Milk Chocolate. We can already taste the goodness and can't wait to share it all with you. There's even a new Show Bag that'll be making it's debut, but that's still under wraps and will be revealed in the weeks leading up – so stay tuned to our Facebook page!
This year, like many others, we'll be at the Old Ram's Shed. From August 31st to September 9th, our team will be providing the masses with their Melba's favourites, and we can't wait to see everyone. The Royal Adelaide Show provides all our customers an easy way to purchase their favourites. Since not everyone can make it to our factory in Woodside, we bring the goods to you, for the same price. You'll be getting your goodies factory direct, just in the city location – how awesome is that!
As you can tell we're pretty excited, and for good reason, as the show is a highlight of our team's calendar year. But until it starts, if you're visiting our factory you may find our Production Team well and truly 'under the pump'.
For more information on what to expect at the show this year, stay tuned to our Facebook and Instagram pages. We can't wait to see everyone. So add it to your diary, prepare the kids and head down to the Old Ram's Shed to visit Melba's Chocolates at the SHOW!