As you're probably aware, the Royal Adelaide Show is less than 3 weeks away, and we're getting pretty excited. Our team are under the pump, working hard to make sure all your favourites are at our Royal Adelaide Show stand in the Old Ram Shed.
To help you plan the BEST ROYAL ADELAIDE SHOW DAY EVER, we've put together a few ideas that'll keep the kids busy, but won't break the bank! Who would've thought you could enjoy the Royal Adelaide Show and SAVE MONEY!
For the kids…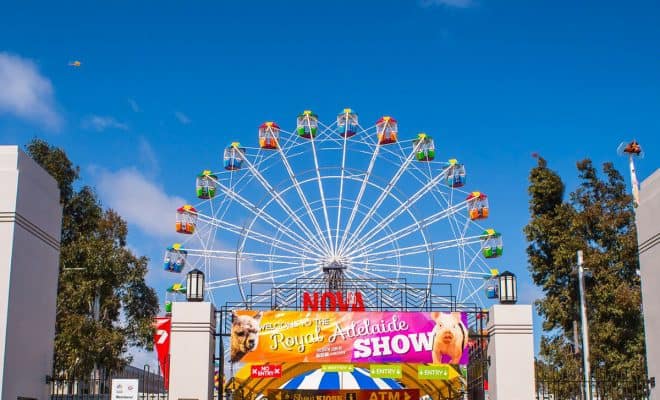 At the Royal Adelaide Show it's all about the kids, and what better way to keep them busy than by exploring some of the free activities around the place. Like the Amazing Drumming Monkeys,  Funny Farmers & Wobbles the Clown – you're set for a day of fun and laughter. For more of an interactive, hands-on experience, there's the Bank SA Farmyard Nursery where children can cuddle cute baby animals. There will be rabbits, chicks and guinea pigs, along with donkeys, cows and miniature horses – it'll be a grand old time for the little ones.
The Royal Adelaide Show is fun and games, and now educational! The Learning Centre is an interactive and informative area where kids and young people, along with Mum & Dad can learn about agriculture and public education.
Hands on activities and demonstrations means there's always something going on in this area. From holding baby animals, watching sheep shearing, cow milking and baby animal feeding demonstrations to hands-on science activities, the kids will be kept busy for hours!
And before you head home, don't forget to check out the free Fireworks. Every night 9pm, you can watch this colour spectacle! It'll sure to impress the kids.
For the foodies…
Our favourite part of the show is the smorgasbord on offer when it comes to food delights. There is a huge range of local produce on display, meaning our team can indulge in all the delicious food this state has to offer – and you can too!
Check out the Dairy Food Hall where you can sample plenty of dairy produce such as cheese, yoghurt and ice cream from dairy companies including B-d Farms Paris Creek, Golden North, Anderson's, Mini Melts and Jalna Dairy Foods!
You might find what you're looking for in the Goyder Pavilion, where aromas, flavours and colourful displays will truly tantalise your senses. This is the PERFECT place to tempt the hungry hordes, as you, like our team, will probably want a "take home pack" full of your favourite gourmet food or wine. Some delicious companies you'll find here include, Chilli Factory, Tea Tonic, Say Cheese, Heavenly Jerky and Macaron De Paris – along with heaps of others!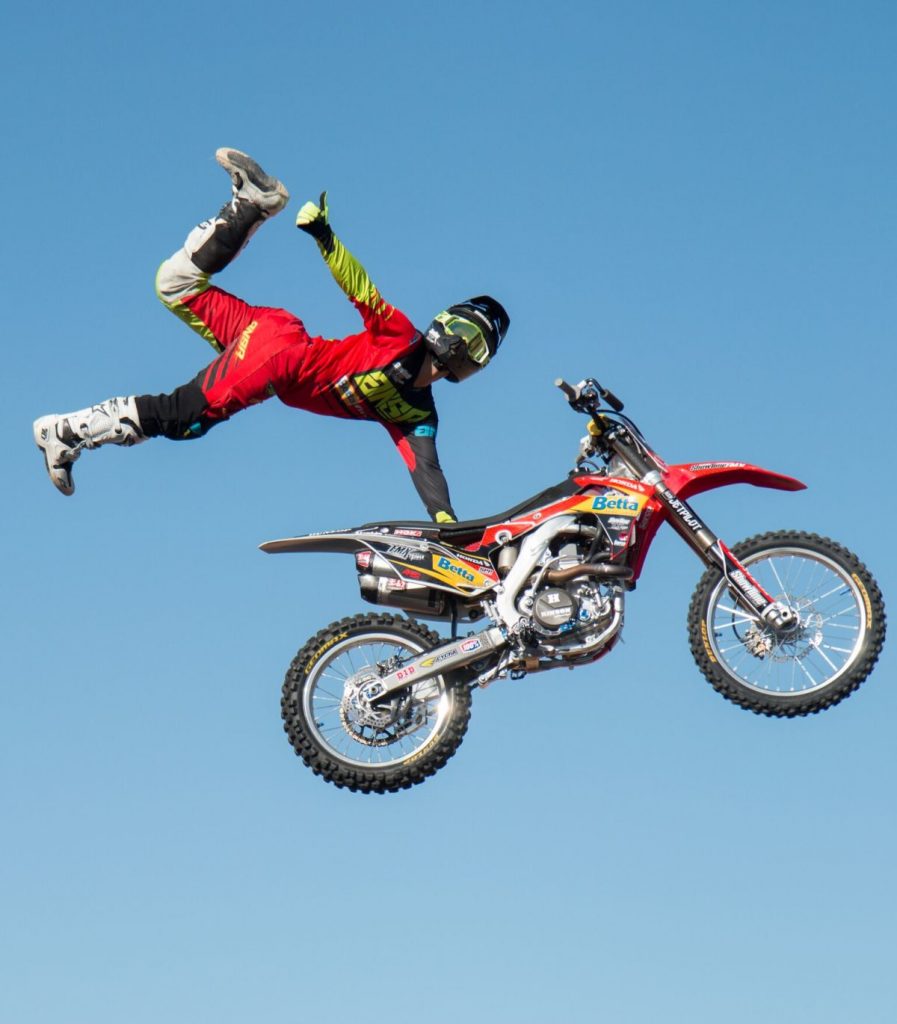 For the thrill seekers…
For those looking for a bit of excitement, you'll find what you're looking for at the Show this year. In the main arena each night at 8pm, you'll find stunt rider Ian Jamieson riding a motorbike through a tunnel of fire. If that doesn't scare you too much, the Zimbabwe Brothers Acrobatic Troupe will feature an array of performance styles including human pyramid building, high intensity acrobatics, feats with fire along with a display of intense strength. Now doesn't that just sounds daunting…
For the 'celebrity crazed'…
Every day of the Royal Adelaide Show you can meet your favourite Channel 9 celebrities! From 12.30pm to 12.50pm, head to the Golden North Stage and see who's up. You never know who will pop out and surprise you!
For more information on the Royal Adelaide Show or to find out what's on, check out their website.