Ever wondered how we make our delicious Peanut Brittle? The age-old recipe uses a variety of traditional equipment and techniques to ensure the perfect combination of buttery goodness and peanuts.
Did you know – when we're producing our Peanut Brittle we make over 100kgs a day! This traditional treat is a simple toffee-based product, and combines sugar, glucose, peanuts, butter, water and bi-carb soda, giving our Peanut Brittle a distinct texture.
With such high demand for this product, our Production team are making it weekly just to keep up.
Made in our Toffee Room – home to production of our Inch Licorice and Traffic Lights – each batch of Peanut Brittle is handmade and takes up to two hours to produce.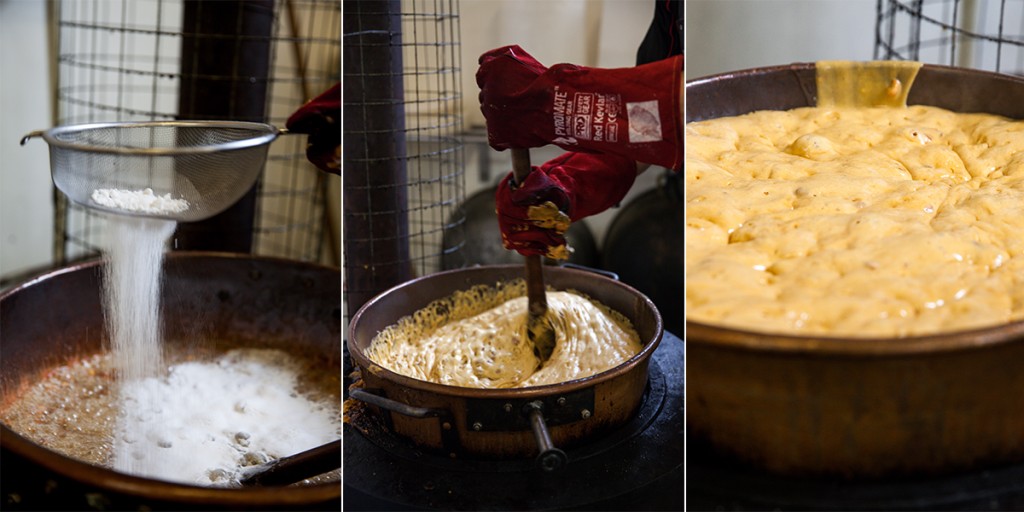 It starts by adding water, sugar and glucose to the cooking pots and allowing it to boil, before adding the raw peanuts. These peanuts will cook in the batch, giving a delicious flavour throughout the toffee bites. We let this combine and stir it to ensure the perfect consistency. The Production Team then transfer the mixture to the cooled steel bench. Scrapers are used to remove all excess Peanut Brittle from the cooking pots and evenly spread it across the tables.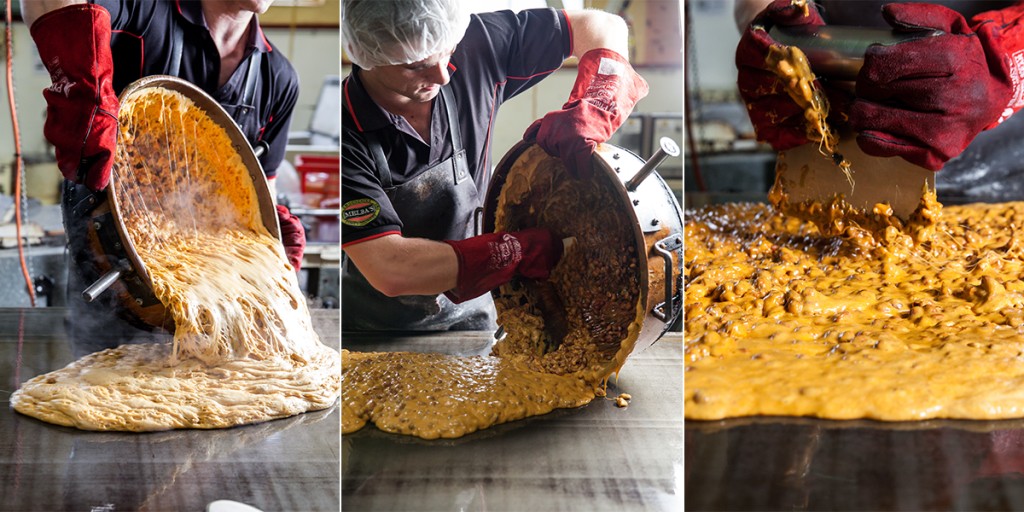 Once the Peanut Brittle is set, we cut it into 1-inch, bite sized pieces. They're then boxed up and ready for packaging by our Shop Staff.
Our Peanut Brittle is available in 150g or 500g bags, and can be purchased online or instore.
Come by and watch our Production Team make all your chocolate favourites. Our Woodside factory is located in the picturesque Adelaide Hills, and offers all visitors a wonderful experience. Grab the kids and head our way these summer school holidays.