Valentine's Day is right around the corner, and there's never been a better time to spoil the love of your life. Don't stick to the usual flowers and chocolates, why not explore the offerings of the Adelaide Hills? With so much to see, do and eat, there's never been a better time…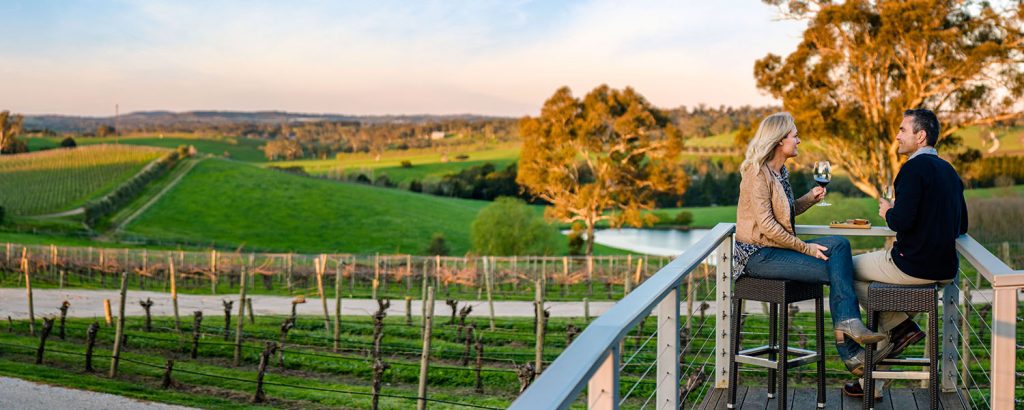 Grab a bite to eat…
Indulge at Maximilian's: Indulge at the iconic restaurant located in Verdun. The stunning Adelaide Hills location is offering a decadent five-course shared menu. They're inviting love birds to start the night with a sparkling on their gorgeous lawns. While you're there, enjoy the tunes from the DJ's or maybe have a go at the driving range? Read more about this, or make a booking on their website.
Discover the Lane: Opening for an amazing Valentine's Day Twilight Dinner, the Lane is offering couples a glass of bubbles on arrival and an indulgent menu. All the while, inviting you to soak up the romantic sunset across the picturesque estate. For more information visit their website. W
Enjoy the atmosphere…
If you've got the day off, why not take a drive through the scenic Adelaide Hills? Weave through the beautiful townships and take advantage of the wonderful restaurants and cafes that line the main streets. Stirling boasts boutique shops, and eateries, offering local, delicious produce to indulge in. Hahndorf, being Australia's oldest German settlement, is like taking a step back in time. Why not explore the offerings, pick some strawberries at Beerenberg, and grab a bite at the famous Hahndorf Inn?
Our Woodside factory is the perfect way to end a day of adventure. Head our way and pick up all your chocolate and confectionery favourites. Our Melba's team will be producing our iconic treats, from Rocky Road to Chocolate-Coated nuts, there's always something to see and try.
Why not stay a night…
Want to truly take their breathe away? Celebrate Valentine's Day amongst the vines, with an all inclusive gourmet affair. Longview Vineyard are inviting couples for a exclusive experience that neither of you will forget. Indulge in an impressively designed menu of local produce, followed by a night in one of their four-star suites. With scrumptious breakfast provisions, and late check-out in the morning, this is one of Adelaide's top Valentine's Day getaways. With limited spots available, be sure to check out their website for more details and to book your spot.