Looking to create our famous Hot Chocolate from the comfort of your own home? Now you can! The Melba's team have put together our Classic Hot Chocolate Recipe, so everyone can have a taste of Melba's.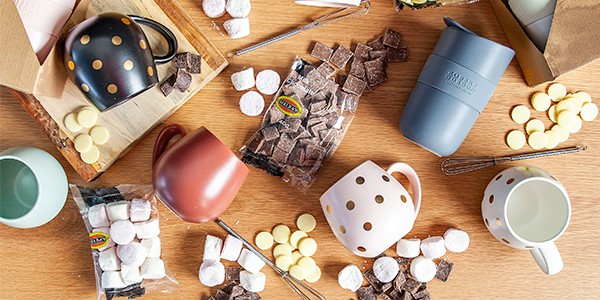 Follow along to recreate the deliciousness captured by the Melba's team in every cupful of Hot Chocolate.
Ingredients
Method
Add 80g of Melba's Chocolate Buds to your preferred Hot Chocolate mug
In a small saucepan or microwaveable jug, add the milk and heat to between 65-70 C.
Pour the warm/hot milk over the chocolate buds in the mug and whisk until melted and well-combined.
Add Marshmallows to your mug for some extra sweetness.
ENJOY!
Extra tips and tricks from our Operations Manager Jack:
Too sweet? Blend 1-part Dark Chocolate into 4-parts Milk Chocolate to give the hot chocolate a richer flavour.
Use Coconut Milk for a delicious Coconut Rough Hot Chocolate.
If you haven't already tried our moreish Hot Chocolate varieties, be sure to visit our Woodside factory next time you're in the Adelaide Hills! Not only do we have our Melba's Milk Hot Chocolate, but you can indulge in Mint, Coconut Rough and Caramel Hot Choccies as well!