Don't let the dreary cold weather get you down this Winter! Head for the Hills and discover some of South Australia's best kept secrets…
Experience the warmth of the Adelaide Hills this July with the annual Winter Reds Festival. Indulge in a glass of local wine as you cosy up to an open fire. With a variety of wineries taking part there's some delicious spots to hit up this July. Woodside lights up with events that boast the local produce and impeccable wineries – it's an event you won't want to miss out on! 
The Adelaide Hills' Winter Reds Festival is on from the 26th – 28th July 2019.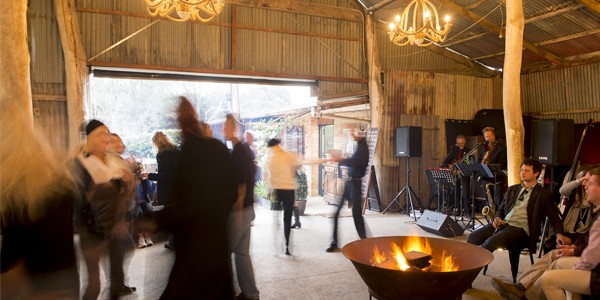 Take a walk on the wild side
Although it's a little chilly outside, that doesn't mean you can't have an adventure! Stretch those muscles as you discover the hidden treasures of the Adelaide Hills on one of the many hiking trails. From the picturesque Belair National Park's waterfall hike, to the Morialta Falls valley walk, there's an abundance of gems to check out.
Get Cheesy
There's a cheeseaholic in all of us and there's no better destination than the Adelaide Hills to truly indulge. Our next door neighbours, Woodside Cheese Wrights produce an array of scrumptious cheeses, from the incredible Gin Chedder to the ever-tasty Goats Curd. The Adelaide Hills is also home to Udder Delights, located in Hahndorf. If you're heading to the German Village for the day, make sure you leave room for their Cheese Fondue – it's impressive and will leave you only wanting more!
Chocaholics Heaven
Our Production team know a thing or two about deliciousness, which makes our Woodside Factory a Chocaholics heaven. You can pick up some of your Melba's favourites, as you wander through the factory and discover our traditional production methods. We're home to Australian favourites like Inch Licorice, Traffic Lights, Chocolate–coated Raspberries and so much more!