It's the Show of a Lifetime, and it's at Wayville Showgrounds from August 31st to September 8th 2019! Ten days of fun are guaranteed, with rides for the kids, wine tasting for the adults and delicious food promised!
The Royal Adelaide Show can be an expensive outing for any family, which is why the team at Melba's have put together the ultimate guide for a FREE day at the Show! With a bunch of awesome activities that won't break the bank, you'll have some spare change – which is always a good thing.
For the little ones…
There's no shortage of wonderful experiences available at the Royal Adelaide Show this year, and that includes the opportunity to see, up close and personal, awesome characters like:
Alex the Lion & Skipper the Penguin from DreamWorks Madagascar in the Goyder Plaza;
Angry Birds – Anger Management Show at the Goyder Stage;
Nickelodeon Shimmer & Shine – Genie Dance Party at the Goyder Stage;
Peppa Pig and Family – Muddy Puddles Show at the Goyder Stage.
Check out The Royal Adelaide Show website for more information on when you can check out these stage shows!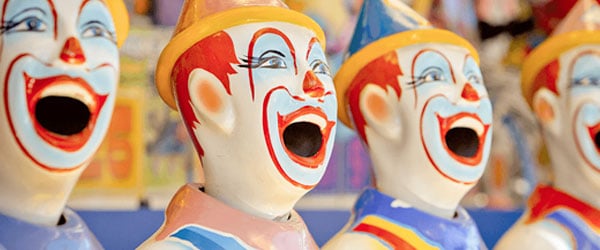 Besides the awesome stage shows on offer, there are a range of out-of-this-world rides and delicious Showbags up for grabs. Like the kids' Melba's favourites, from our Farm Bag to the Kids Bag – all will be making a return and are packed with their top-picks.
For Mum & Dad…
The Royal Adelaide Show isn't just for the kids, it's about Mum and Dad as well! One thing that's not lacking at the Show is the opportunity to try new food and wine! Check out the ways you can score a free tasting experience…
Beer & Cider Tastings, at the Cellar Door Experience, TasteSA;
Wine Experience, excite your senses and discover the aromatic profiles found in SA wines – delivered by the SA Wine Industry Association at the Farm Expo.
Be sure to check out some of the amazing food & drink artisans setting up in Taste SA and the Goyder Pavilion:
Kangaroo Island Distillery, Goyder Pavilion;
Kytons Bakery, Taste SA;
Vineyard Road Cellar Door, Taste SA;
Adelaide Hills Foods, Taste SA;
Barossa Fine Foods, Taste SA.
There's also some of SA's top food destinations popping up for ten-days, including favourites like Beyond India, Gang Gang Co and Greek Street!
If Mum and Dad need something a little sweet to keep them going, be sure to head for the Old Ram Shed! The famous Mum's Bag and Dad's Bag are making their return to the Royal Adelaide Show! We've also got our Chocolate Dipper and our delicious range of chocolates and confectionery!
Melba's Chocolates are located at the Old Ram Shed, and are open 9am to 7pm every day of the Royal Adelaide Show! For more information on Melba's At The Show, click here, or RSVP to our Facebook event!