We don't know about you, but over the last few months our team has spent more time being creative in their kitchens at home! At the end of a long week we've taken to rewarding ourselves with a mouth-watering Melba's dessert platter that is a feast for the senses!
Wondering how to create such a beautiful masterpiece? We'll take you through it, step by step.
Step 1 – Find your platter! A round cheeseboard is perfect, but if you don't have one, a serving plate or wooden chopping board will work just fine.
Step 2 – Choose your ingredients! Select a mix of chocolate, confectionery and nuts and make sure you have a range of colours to add contrast to your platter. You want the colours to POP!
Step 3 – Add something savoury! If you want a mix of sweet and savoury you can also add cheese and crackers to your platter.
Step 4 – Place your largest items! Select your largest items and space them out on your platter.
Step 5 – Start building! Then start scattering and piling your other ingredients around the large items, placing a few of each ingredient together in groups that are spaced apart around the large items.
Step 6 – Voila! You're done! But first, take a pic, upload it to Facebook or Instagram and tag us so we can see your amazing creations! Use the hashtag #MelbasChocolates
Step 7 – INDULGE!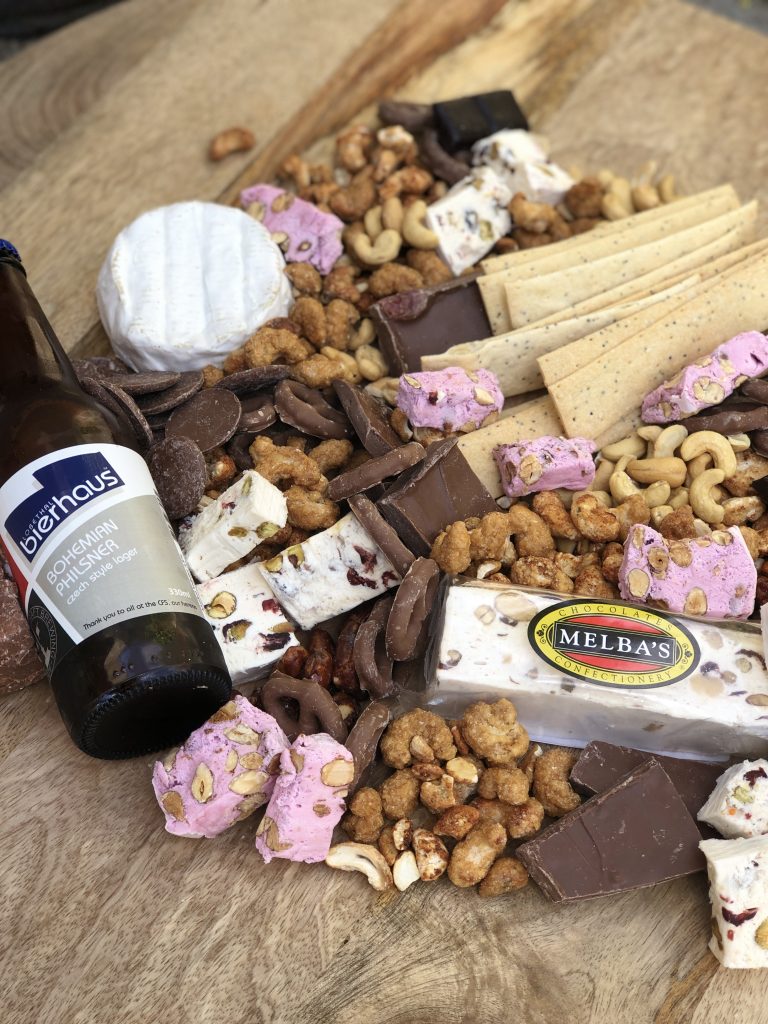 To help you in your selection of products, here are some of our chosen ingredients from this stunning platter:
Total cost: $39 (not including cheeses & beer)
Visit our Factory or shop online – and remember we have FREE SHIPPING available for orders over $40!