Christmas has arrived at Melba's … 
The festive cheer, decorations, delicious range of Christmas treats and gifts for all! AND i

f you can't get to the factory, you can always order online!

For online orders, our recommendation is to place your orders as soon as possible and before the 10th December 2021. Online orders will still be accepted after this time, however we are unable to guarantee delivery before Christmas.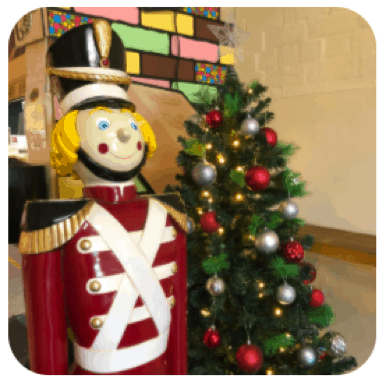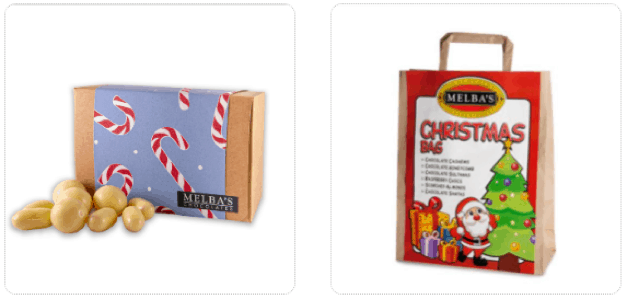 Celebrate the Magic of Christmas this year at Melba's! We're opening late again, and have lots of fun festivities for the kids … 
Starting from the 17th December and running through until the 23rd of December, we'll be open from 9 am to 10 pm daily and we'll have a range of activities for the kids to be entertained whist you shop! Santa is on his way, along with our wonderful face painter Kristy, and very talented Balloon Artists! Make sure to follow us on Facebook for all the latest and up to date event information!
This year, we're also asking if you would like to help us decorate our Christmas tree! With every gold coin donation made, you'll receive a Christmas bauble to personalise, place in our letterbox and we'll hang it on our Christmas tree for you! All money raised will go to Variety SA – the Children's Charity to help South Australian kids who are sick, disadvantaged or have special needs.
Planning your Christmas visit, here are the details you need to know … 
Late Night Trading & Kids Entertainment:
17th December until the 23rd December, 9:00 am – 10:00 pm
Santa Visiting Times:
Weekend: 18th & 19th December
1:30 pm – 3:00 pm
3:30 pm – 5:00 pm
5:30 pm – 7:00 pm
7:30 pm – 9:00 pm
Weekdays: 17th, 20th, 21st, 22nd and 23rd December
3:30 pm – 5:00 pm
5:30 pm – 7:00 pm
7:30 pm – 9:00 pm
Face Painter: 
5:00 pm – 9:00 pm Daily
Please note: To ensure the safety of our customers, staff and of course our Face Painters! We have made the decision this year to only paint on hands. Hand sanitisers will also be provided to use before sitting down and hand art commences.
5:00 pm – 9:00 pm Daily
Food Trucks:
Uz Gözleme:
12:00 pm – 9:00 pm: Serving daily from the 18th Dec – 23rd Dec
Wood Oven Express:
5:00 pm – 8:30 pm: Serving daily from the 17th Dec – 19th Dec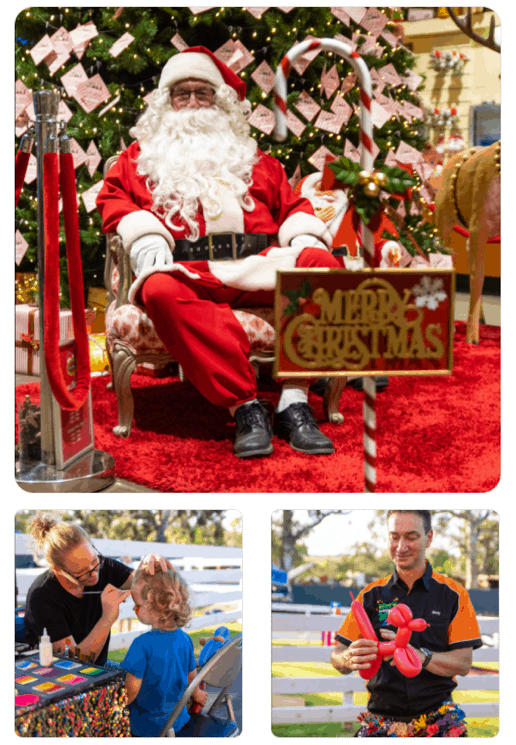 For all the up to date event information, make sure to follow us on Facebook!
We hope you all have a wonderful festive season!
From all the staff at Melba's