Easter @ Melba's
We're celebrating Easter all weekend, and are open daily, 9am-4.30pm from Friday 14th April to Monday 17th April 2017.
Enjoy breakfast or lunch on the lawns, along with Mahalia Coffee, specialty hot chocolate, milkshakes, ice-cream, chocolates and lollies. With free entry for the whole family, you can wander through the factory, enjoying the ambience of the celebrations!
This year we're providing fun for the whole family, with activities including:
Free face painting, daily from 12pm – 4.30pm.
Colouring in competition
Breakfast & Lunch Options by Maxine's Baked Potatoes
Café – warm/cold drinks and cakes
Product Demonstrations on Good Friday & Easter Saturday
Colouring in Competition
The colouring in competition, running from the 14th to 17th of April will give children the opportunity to win one of three Giant Milk Chocolate Rabbits, valued at $50 each. It will be run by staff over the four days of Easter trading, with no entries accepted after the 17th of April. Children will be encouraged to complete their entry at the factory and hand it back to staff to avoid confusion and ensure all are collected. Winners will be announced via email on the 18th of April.
Maxine's Baked Potatoes
Besides activities for the whole family, we've got Maxine's Baked Potatoes setting up shop on the grounds of our Woodside factory. They'll be offering a large variety of food, including toasted sandwiches and baked potatoes with vegetarian and vegan options.
Café
And if you're after something a little sweeter, our café will be home to a variety of sweet treats. From our famous Chocolate Raspberry Brownies, served with Melba's Chocolate sauce, to gluten free cakes and biscuits. We've got milkshakes, Mahalia Coffee options and our delicious Melba's Specialty Hot Chocolate – there's almost too much to choose from!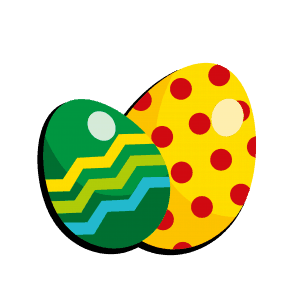 Product Demonstrations
If you visited us over Christmas, you would've seen Director Graeme Foristal busy crafting some of his chocolate specialties, and we're lucky enough to have him back for Good Friday and Easter Saturday. He'll be running impromptu product demonstrations across the 14th and 15th of April, and he's excited to show eager visitors the process of production.
With our trading hours spanning the entire long weekend, you've got the opportunity to stock up on your favourite Melba's Easter chocolates and gift range. You won't miss out!
We've also got free parking available onsite.
If you can't make it to the factory over the weekend, you may miss out on the action, but you can still visit our online store. If you have any more questions, contact our Woodside factory via email or phone us (08) 8389 7868.