Twilight Trading is almost here…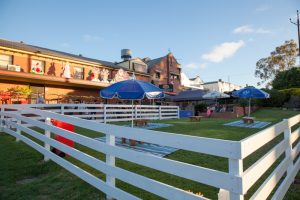 The Giant Christmas Tree is up and our wide variety of festive giftware is on display at our Woodside Factory. It's certainly beginning to look a lot like Christmas at Melba's and the team is very excited to share the silly season with you!
Our annual Twilight Trading hours kick-off on 16 December, running through to 23rd December. Our Woodside factory will be alight with activities and fun for the whole family from 9am to 10pm!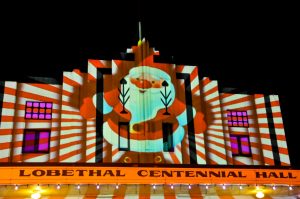 Lights of Lobethal
Located in Woodside, our factory is the perfect stop on the way to or from the magical Lights of Lobethal.
This year we've got Father Christmas visiting, face painting, chocolate demonstrations and a sausage sizzle!
All the details of what you'll find over the eight days of fun can be found on our website. And be sure to RSVP to our Christmas at Melbas event on Facebook to hear all the details of our Twilight Trading!
Below is just a snapshot of some of the exciting activities we've got planned!
Product demonstrations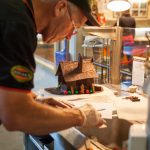 Melba's co-founder Graeme will again this year be performing demonstrations showing off his amazing chocolatier skills. Last year Graeme created incredibly delicate pieces including Christmas houses lighthouses with chocolate and they're all handmade!
Be sure to take a look at what he creates for us this year!
Face painting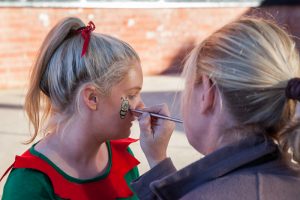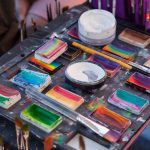 This year our resident face painter is visiting again with FREE face painting!
She'll be outside in our beautiful outdoor entertaining space ready to paint all of your happy faces from Saturday 16th – Sunday 23rd December, 5pm until 9pm!
Outdoor Entertaining Space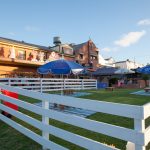 We have a fabulous outdoor entertaining space for all of our visitors to use!
It's a fantastic space for a picnic or to enjoy a sausage or burger from our sausage sizzle!
Our sausage sizzler will be offering sausages, burgers and cold drinks to satisfy even the hungriest Christmas shopper. Sausages will be sizzling from 11am – 8.30m on weekends and 5pm – 8.30pm on weekdays from 16 – 23 December.
The area is fenced off which makes it nice and safe for the kiddies allowing parents to relax while kids are able to roam free and runaround without the stress of oncoming traffic.
We are so excited to enjoy the Christmas celebrations with you all and look forward to seeing you at our Woodside factory during our Twilight Trading over the Christmas period!