Looking for something to do with the kids this Easter long-weekend?! Well, we hear you! We've put together a fun-filled list of Adelaide Hills activities to keep the kids busy, and make sure you get the most out of the four days… And the best part is they're all kid and adult friendly, so everyone will have a blast!
Make a dash for the vines…
It's not every day that you hear wine and kids in the same sentence, but Golding Wines are the exception. Situated in the beautiful Adelaide Hills, Golding is a family-owned winery creating premium cool climate wines, which perfectly capture the region's unique character. Famous for family hospitality at their cellar door, there's no other place you'll want to be this Easter long weekend. And with room for the kids to muck about, it's a relaxing afternoon for the adults.
Visit the winery and indulge in some of the delicious foods on offer in their Golding Kitchen. You won't be disappointed with the famous wood-oven pizzas, cheeseboards and regional platters. The best part, if you're heading for lunch, wine tastings are free – but no stress if you're not, it'll cost $5 per person for tasters.
Pick 'em, eat 'em and enjoy 'em…
An iconic hills destination is the Beerenberg family farm in Hahndorf. Located 30 minutes from Adelaide, the farm offers strawberry picking between November and April and an extensive range of jams, jellies, preserves and sauces. Having run pickings at their farm since 1975, Beerenberg is the perfect place to let the kids run riot as they go on the hunt for delicious, fresh strawberries.
While you're exploring the strawberry farms, be sure to visit the Main Street of Hahndorf. Scattered with specialty shops, and unique food destinations, it's a lovely place to wonder on a summer's day.
It's FARM-tastic
Take a step on the wild side and let the kids run wild at the Hahndorf Farm Barn. Get up close and personal to some of the friendly farm animals, from baby rabbits and guinea pigs there's all sorts. And the best part, the kids can get involved. Try your hand at milking a cow or feeding baby lambs, camels and donkeys! You can even ride a pony! There's so many unforgettable experiences to be had. They've also got picnic facilities and BBQ's so you can spend the day enjoying the ambience of the farm!
…And when it's dessert time…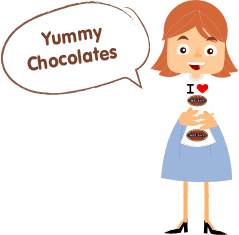 While you're exploring the hills or wondering what else to do with the kids, be sure to check out the family-fun Melba's has lined up over the Easter long-weekend. Even if it's for dessert, we've got you covered! Our Melba's team have got an action-packed four days and can't wait to share the festivities with everyone. From free face painting, a colouring in competition, and Silvio's LIVE chocolate carving on Good Friday, there's something for everyone. And the best part is that all our delicious chocolates and sweet treats are here as well! RSVP on Facebook to stay in the loop with all the marvellous Melba's Easter happenings!