Looking for Traditional Licorice? 
Melba's Chocolate's Inch Licorice is made at our Woodside factory in the picturesque Adelaide Hills. Many adore the product for its traditional and iconic flavour. Being one of the only producer's of this licorice variety (in the world!), the Inch Licorice Block remains one of our most popular products.
This toffee block is as unique and tasty as any aniseed indulgence.
The Melba's Inch Licorice Block is available in individual blocks, or as a box, for shipping Australia-wide, or factory-direct at our factory in the Adelaide Hills.
Check out our production methods here, or learn more about Melba's Chocolate factory on our website.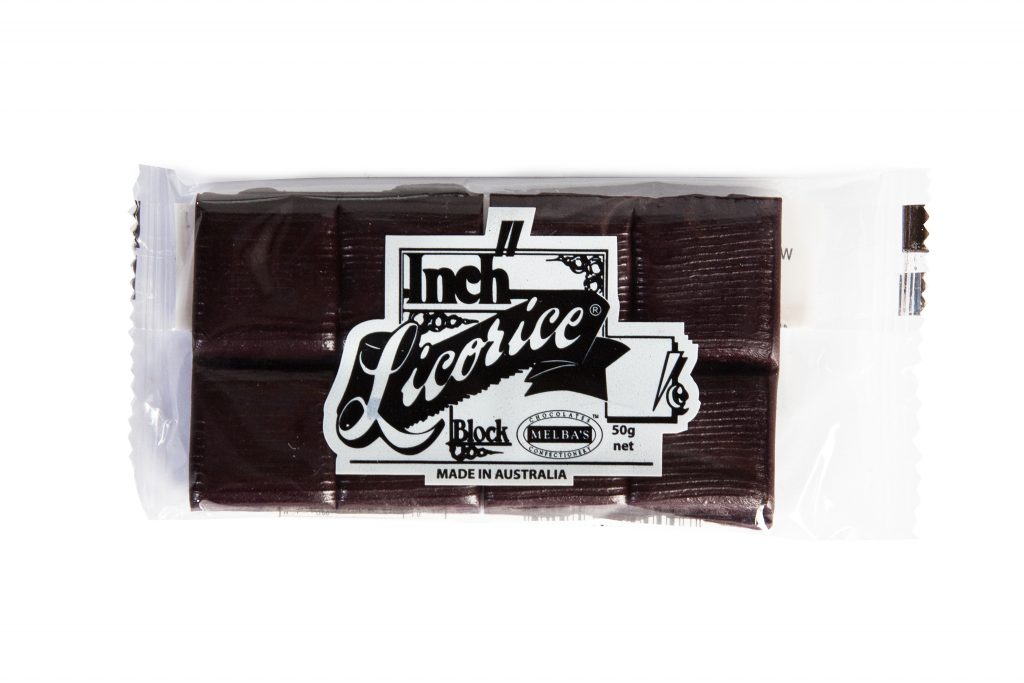 Inch Licorice Block 50g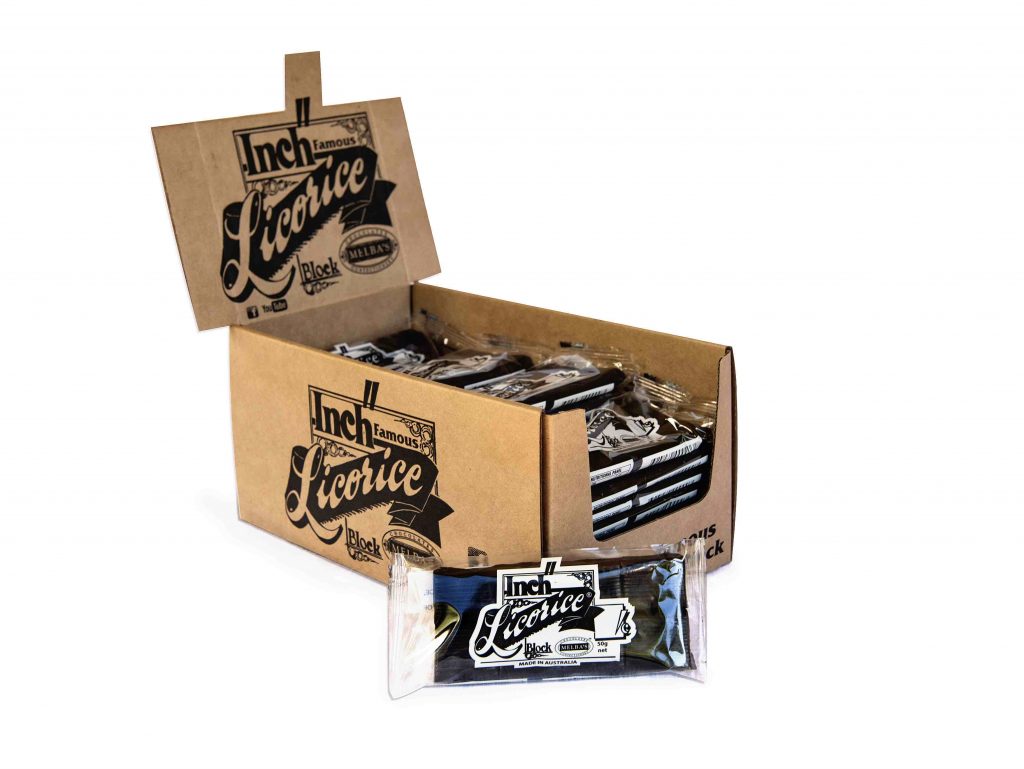 Inch Licorice Block Display Box 2kg
Melba's Chocolates ship Australia-wide. For more information on our Shipping & Delivery Policy, click here, or contact our Woodside factory.